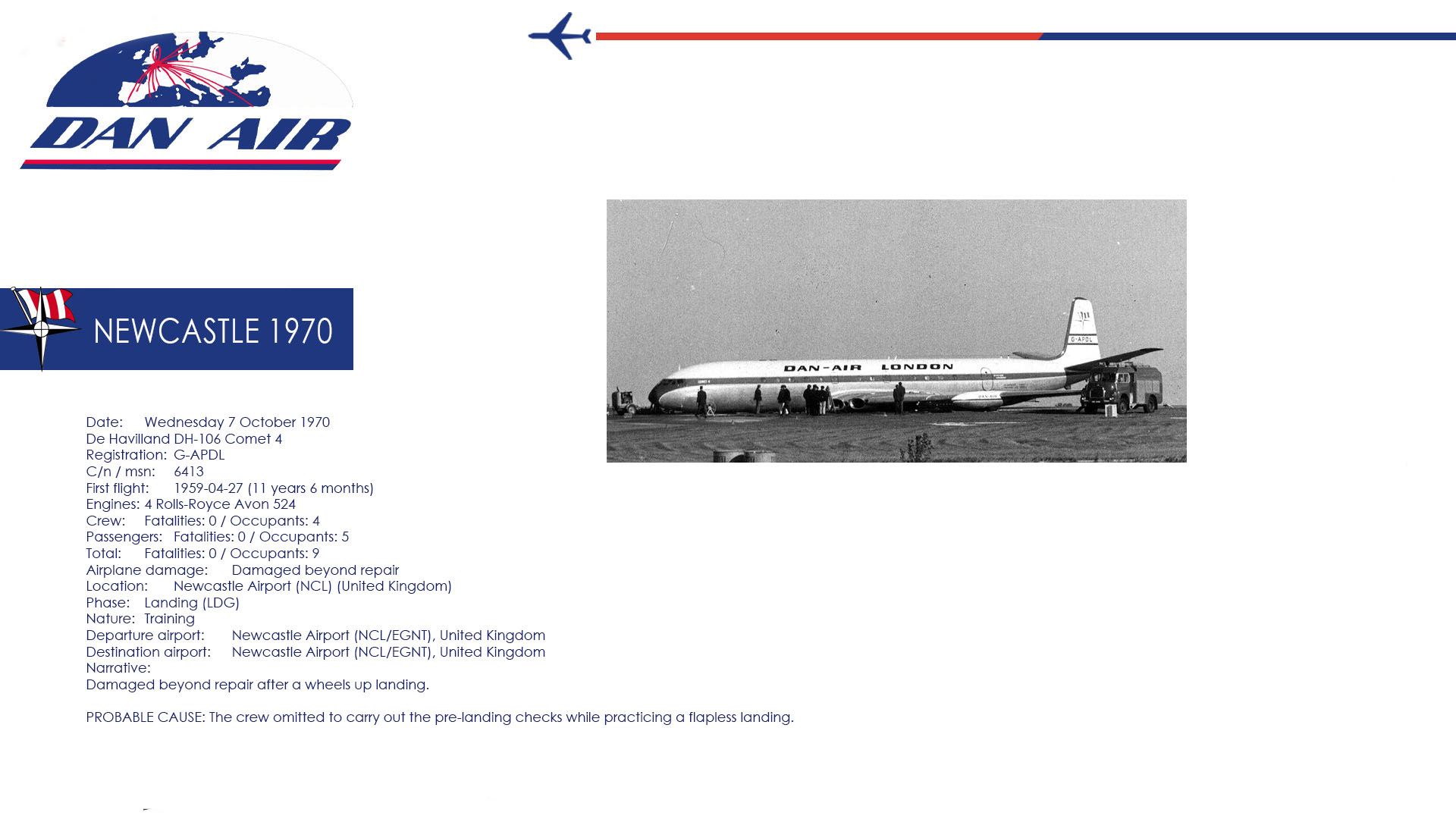 DISCUSS THIS SUBJECT
10 Dec 2019
I was on board this aircraft when it landed in Newcastle as cabin crew. I think it was a training flight doing touch and goes.
I remember opening the front doors after a smooth landing and was so shocked to see how close to the ground we were.
We then found out what had happened.
We had not realized how lucky we were, we had no passengers on board which made things a little easier.
I always joked afterwards it was the smoothest landing I ever had.