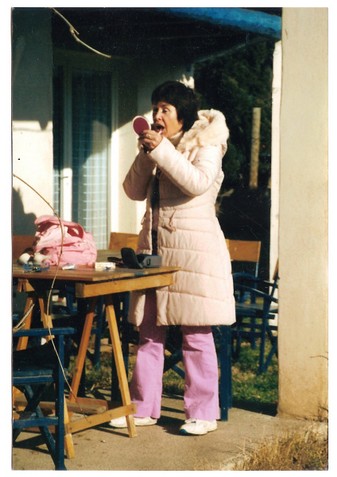 First Name: Jill

Surname: Levison

Your Email Address: jilllev2002@yahoo.co.uk

Base: London Gatwick

Position With Dan Air: Air stewardess

Types Flown: Comet, 727, BAC 111

Starting Year At Dan Air: 1976

Leaving Year At Dan Air: 1978

Where Are You Now?: Antibes, France

Tell Us About Your Time At Dan Air: The time was full of fun and adventures and unscheduled night stops which caused chaos to my social life. I'm in the process of writing a novel based on my Dan Air experiences, and intend to post it on line in some form or another; possibly a monthly or bi-monthly blog. Perhaps it may be possible to publish it on this site too.

What Are You Doing These Days?: I teach English to adults to pay the bills and do freelance journalism and commisssioned art work as well as dog-sitting for my friends.